Managed Cloud services
We manage your Cloud transition
In our connected digital world, your employees possess mobile devices sometimes more powerful than your business does. They use laptops, smart phones and smart wearables for their everyday social and personal activities. Moreover, they expect to be able to use them both for pleasure and work!
This means you must offer them 24×7 secure access wherever they are, whatever device they use to your business applications. This requires huge and unnecessary capital investments to build resilient, secure and super-fast data centers. This is the foundation of your IT infrastructure. Where your IT services and business applications will "live and flourish" or "starve and die".
Data Centre environments require appropriate physical security, building and infrastructure accreditations. They demand resilient power supplies essential to avoid power outages along with sizeable backup generators to ensure "lights-on" continuity. They require appropriate and resilient cooling systems because your IT equipment will produce heat 24×7.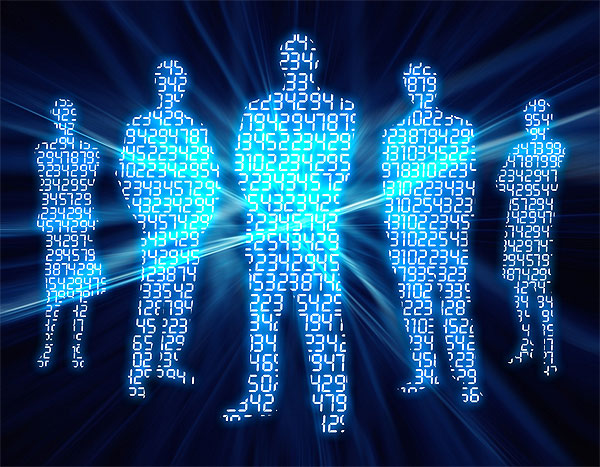 A number of powerful, fresh servers and networking devices, both with built-in redundancy and in redundant architecture, are vital in order to provide high-availability, which is essential to meet the continuous operation objective. In addition, you must install fast communication lines so that your mobile users can connect from anywhere. Last but not least, they need a number of professionals and special tools, to monitor, remediate and keep everything running 24×7.
By moving your critical IT services to the Cloud, will dramatically save on all these capital expenditures.
But this move may not always be as simple as that. A number of issues need to be addressed:
Security
Physical security is guaranteed by the Cloud provider, but what about virtual machine, data and application security?
Choice & Compatiblity
Which applications you will move to the Cloud? Are they compatible with a virtual platform?
Manageability
What about operation & maintenance (changes, additions, checkup) of all above after provisioning?
Existing infrastructure
What changes you will need to make in your existing architecture to accommodate a Cloud solution?
With our Managed Cloud offering you do not need to bother at all !
We work closely together with you as partners, in order to understand your business, your applications and your current ICT infrastructure.
This enables us to propose the most suitable alternative solutions.
The internationally acclaimed Data Centers (Microsoft, OVH) we work with will ascertain physical security and hardened operating systems.

Above all, we redesign your existing IT infrastructure in order to incorporate the Cloud solution of choice. We don't just resell the services of a Cloud provider. On top of those, we design and implement perimeter and application security for your system, we perform regular "health-checks" and report on a continuous basis for a completely Managed Cloud solution.
In case you own IT team will take over and therefore we do not need to operate or maintain the Cloud installation after provision, no worries! In such a case you may use our one-off IT.ToCloud offering!
Benefits
Full responsibility sharing. Outsourcing the complete lifecycle (analysis, design, provisioning, operation & maintenance) to us, you enjoy the benefits of full manageability and responsibility sharing.
Security. Besides physical security provided by the data center, you benefit from extra data protection and recovery measures taken by us.
Accreditations. Our partners' data centers are PCI DSS & ISO 27001 certified, complimented by our own ITIL accredited engineers who maintain and monitor your environment.
Elasticity. You can increase or decrease resource usage almost with a click of a button!
Predictability. Obviously this elasticity is reflected on your monthly bill, so it is much easier to control your IT expenses, avoiding huge capital investments!
Fast & Elastic Connectivity. Our partner's data centers are directly connected to huge Internet backbones, offering almost unlimited bandwidth, but most importantly the elasticity you may need based on changing needs.
Resilience. Resilience is built-in on those first class data centers. From dual, enterprise class UPS systems and diesel generators, to multiple fibers running between multiple Data Centers in different geo-locations.
Asset utilization. One of the significant benefits of virtualization is asset utilization. Using the Cloud you don't have to bother with it any longer. It is managed by the Cloud and it is reflected in its elasticity.
Best Value-for-money. As you rent just the piece of the total IT organization you need when you need it, you get the best value for your money.
Why us
Technical Expertise. We understand both business & technology requirements. We have the experience and expertise in IT design that is deep and broad. Our IT engineers are able to deploy Cloud technology rapidly, through leveraging reference architectures, capitalizing on past experience.
Elasticity of a small team. We respond faster than large IT companies because we have built in our company the organization, methods and processes of small teams.
Reliability of an enterprise. We are more reliable than a freelancer because we have the redundancy and know-how of an enterprise.
Execution approach. We apply a collaborative approach aligned with our business values that involves all stakeholders at every stage of the project.
Freshness. As an outsider of your company and without the legacy of being involved in previous decisions, we can approach matters with a fresh ad independent view.